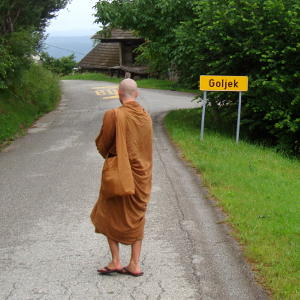 The Address: Samanadipa, Goljek 3, 8210 Trebnje, Slovenia
By Car
From Ljubljana to the hermitage is around 40 minutes.
Drive on the motorway A2/E70 (direction Novo mesto) for 44.5km, that is for 30min.
Take the exit to Trebnje and drive to the town; on the crossroad next to the church drive forward to Kidričeva ulica (North), passing Trebnje Primary School (a blue building seen on the left side of Kidričeva road) and drive through the following villages, always keeping to the main road for the next 7km: Pekel, turn into Račje Selo, follow towards Blato, Velika Ševnica, Mala Ševnica, Kriška Reber, Goljek. When you reach the end of Goljek, at the mark BUS turn left to the road which leads down the hill for 500m. On the first right exist is the macadam road. Drive for 50m – there is Goljek Hermitage.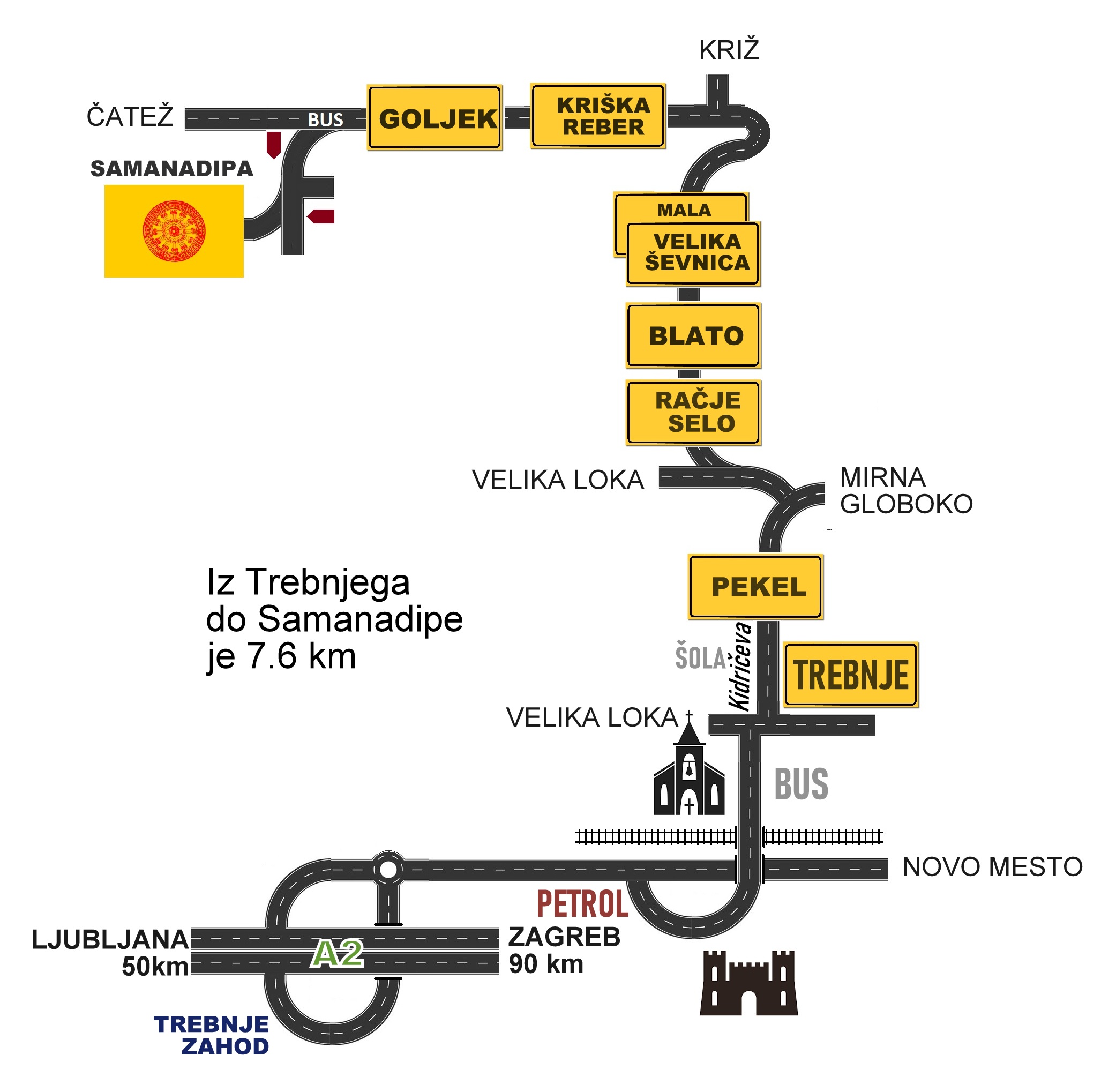 By Public Transport
From the Airport to Ljubljana:
There are numerous public transportation connections from the airport to the capital city Ljubljana and nearby towns to choose from. The recommended way to choose to reach the Ljubljana Airport is by bus.
ALPETOUR
Tel: +386 (0)4 20 13 210
TIME TABLE | www.alpetour.si | This email address is being protected from spambots. You need JavaScript enabled to view it.

From Ljubljana to Samanadipa:
Unfortunately there is no bus service directly to Goljek, or to any nearby area.
You could take a train from Ljubljana Train Station to Trebnje (1h to 1.5h ride). More information you can find on: http://www.slo-zeleznice.si/en/passengers/slovenia. And then you could either take a 1.5 hour walk to the hermitage or hire a taxi. One local taxi company is: Tadej Lorbek: (041) 589 243 (around €15 one direction).