STUDY DAY 12th July with Bh. Phasuko: Approaching the Buddha's Teaching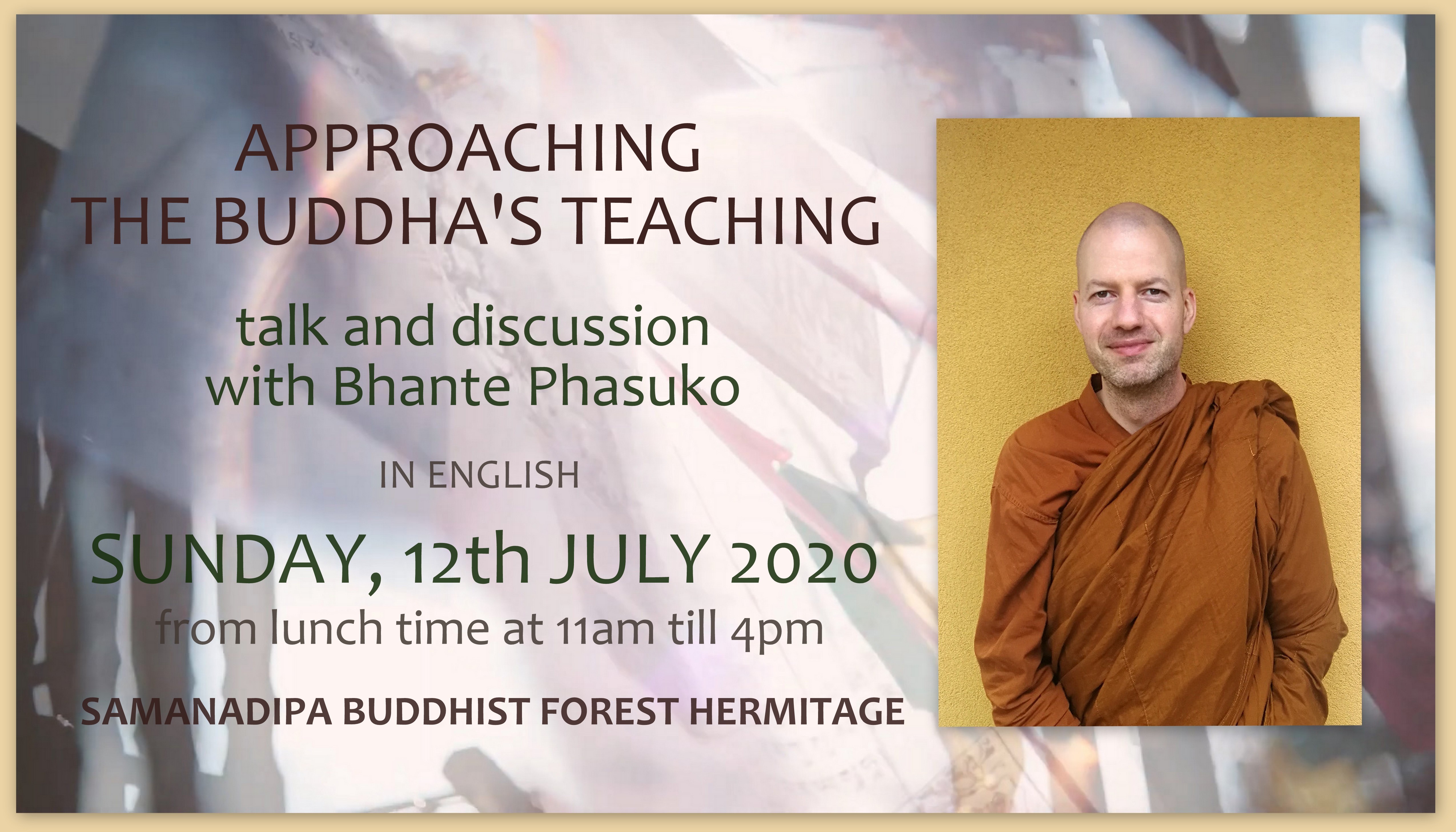 FINALLY: The first public teaching at the Hermitage in 2020! Our very knowledgeable monk, Bhante Phasuko, is offering guidance how to approach the Buddha's Teaching. You all are very welcome to join for the afternoon at the Hermitage to learn some things about the teaching. You can be a beginner or already learned person. The study event is on 12th July, it starts at 11am with offering lunch (you are welcome to contribute some cooked food), then follows a lecture, discussion, meditation, and it ends around 4 pm.
You do not have to announce your arrival, however it could be helpful in organizing the space. Once again, you are most welcome.