Establishing the Community / Ustanovitev Skupnosti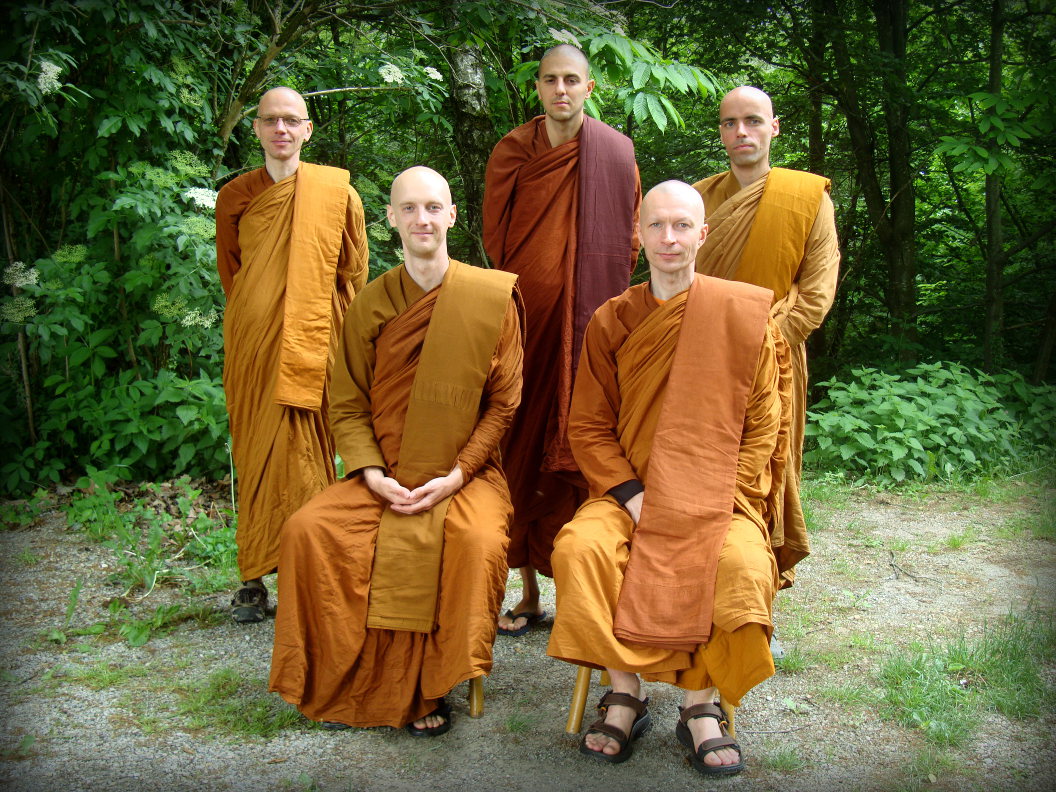 Today we established the legal Community act (Sangha-kamma) to establish the first "Sima" territory in Slovenia and chanted here the first Patimokkha, 227 rules of the Monastic Code. Present were five monks of five different nations: Ajahn Hiriko Thero (Slovenian), Ajahn Kondanno Thero (Polish), Bhikkhu Aruno (Italian), Bhikkhu Pasada (Czech) and Bhikkhu Thavaro (German). This event brought Samanadipa on a new level which allows monks to function together according to Dhamma-Vinaya and perform ordination. It was the occasion that will be never forgotten.
Danes smo ustanovili pravni akt skupnosti (Sangha-kamma) za vzpostavitev prvega območja »sime« v Sloveniji in zrecitirali prvo Patimokkho, 227 pravil meniškega zakonika. Prisotnih je bilo pet menihov iz petih različnih narodov: adžan Hiriko thero (Slovenec), adžan Kondanno thero (Poljak), bhikkhu Aruno (Italijan), bhikkhu Pasada (Čeh) in bhikkhu Thavaro (Nemec). Ta dogodek je postavil Samanadipo na novo raven, ki omogoča menihom, da delujejo skupaj v skladu z Dhamma-Vinaya in opravljajo posvečenje. To je bil dogodek, ki se ne bo nikoli pozabljen.